Capriva del Friuli | 24/05/2019
The birth of the 2018 Chardonnay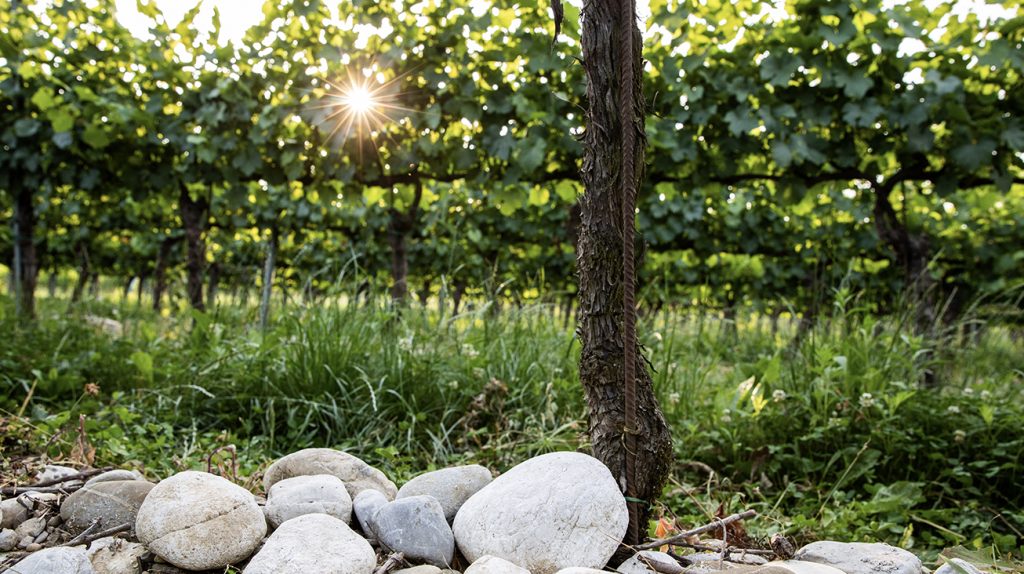 Our Chardonnay is born from vineyards planted partly in 1964 and partly in 2002. They're between 130 and 60 metres above sea level, on soil partly made of Eocene marls and sandstones created by seabed uplifting some 50 million years ago, and partly well-drained alluvial soils rich in stones and sand.   
Here Chardonnay shows all its freshness and a very typical nose, with notes of ripe apples, tropical fruits and hazelnuts, and a palate in balance between acidity and body. This was the case even for the latest vintage, even though it was a peculiar year, thanks to an unusually warm month of April, and an even warmer summer. After the heat of August, the grapes of Chardonnay 2018 were exposed to the sun thanks to a light stripping of the leaves. So before the harvest by hand, which took place in mid-September, the grapes had the opportunity to ripen fully, enriching their content of aromas while remaining perfectly healthy.
In the cellar, we followed the usual procedure, with a soft pressing of the grapes, leaving the must to rest for 24-48 hours. The fermentation of the clear must continued for 15 days at a low temperature (15-17°C) in stainless steel tanks and in new oak barrels (20%), avoiding the malolactic fermentation. This was followed by the refining on noble lees for 4 months, often kept in suspension.
Its freshness and its fruity notes make this Chardonnay a perfect match for pasta filled with white meat and cheese. Perfect with fish stew as well.