Capriva del Friuli | 24/05/2019
Here's Pinot Grigio 2018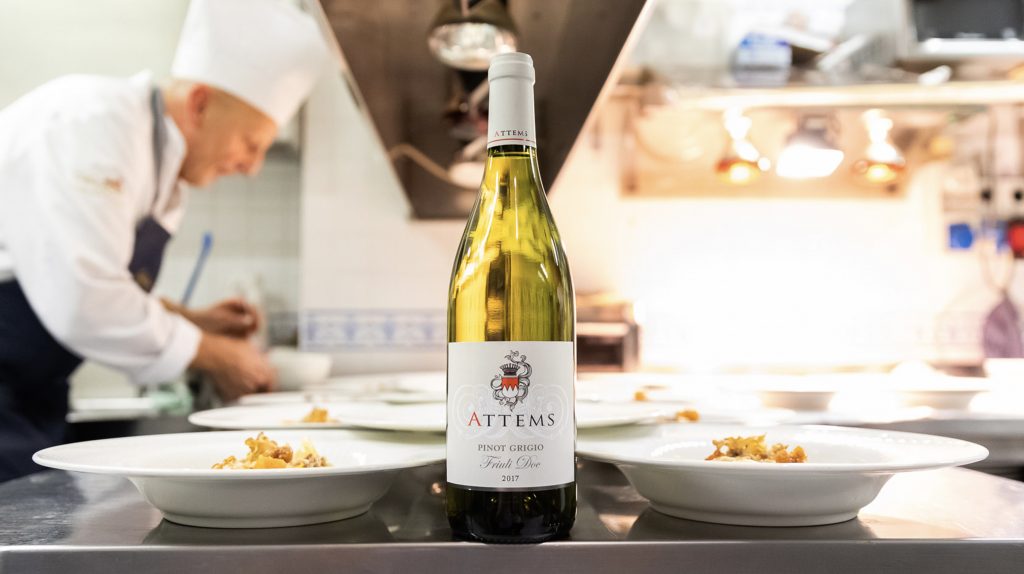 The sea, in our vineyards, can be noticed in the soil, rich in Eocene marls and sandstones created by seabed uplifting, 50 million years ago, which today are mixed with clay. It can be noticed in the breeze that comes from the Adriatic Sea. This same breeze, last summer, like every summer, contributed in the development of the aromas of our Pinot Grigio. This constant feature appeared despite the summer was unusually hot, so much so the beginning of the harvest was particularly early, in mid-August. In between, rainfall was regular, though not abundant, and guaranteed a regular growth of the grapes.
The harvest continued until the end of September. It was a long harvest, thanks to warm, dry days, and cool evenings. So we took the time we needed to carefully select the grapes, and picked them by hand in different moments for a perfect ripening.
From that moment on, the usual vinification process followed: soft pressing of the grapes, leaving the must to rest for 24-48 hours; alcoholic fermentation at 15-17°C for 15 days in stainless steel tanks and small barrels (10%). After the fermentation, the wines stayed on the noble lees for 4 months, often kept in suspension.
All this resulted in a fruity wine with an elegant nose, which shows on the palate the power of the territory where it is born: superb weight and viscosity, mineral-edged, savoury, tangy, and lively. A versatile Pinot Grigio that makes for a delicious aperitif wine, and is the perfect partner to rich salads, pasta dishes and fish-based mains and summery dishes in general.